Your Choice for Porcelain Kitchen Countertops in Pompano Beach
We are at Absolute Marble and Granite are always looking to the future for new styles and trends.
Let us introduce Porcelain Slab Countertops.
Porcelain is an exceptionally really hard surface that isn't vulnerable to the etching, discoloration and additional deterioration that daily household life can cause on natural marble, but it can be produced with very similar beauty, thanks to modern production technological innovation.
Not like marble (or granite), however, each porcelain slab is consistent, so you don't have to chose slabs at a stone yard
Porcelain Slabs
The newest advent in kitchen countertops is large-scale porcelain slabs. Fundamentally a five-foot by 10-foot tile, porcelain slab producers are duplicating marble and natural stone designs on a tough heatproof surface with beautiful results
In the event that you're deciding on a marble look – which is one of the more preferred porcelain styles in use for both bathrooms and kitchens at this time – you'll have the ability to carry on a vein across a broad wall or cabinet arrangement with book-matched slabs to get a conventional elegant look.
Porcelain countertops have been big in European countries for years but only lately started appearing in north america. Porcelain slabs can easily look like granite, marble, solid wood or a number of other materials.
They are allegedly stain-, heat- and bacteria-resistant.
What's come forth from the tile landscape are oversized porcelain slabs that look like granite, marble, wood, linen or other organic material you might desire – without their routine maintenance problems or utilization constraints.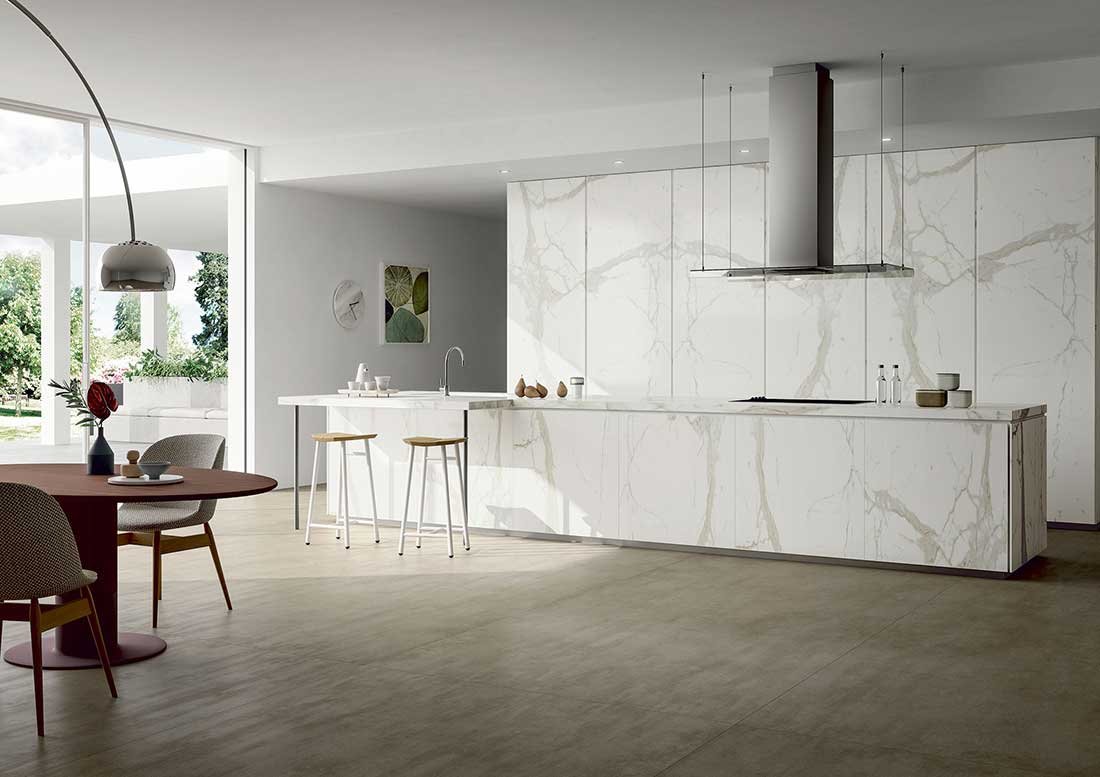 Porcelain slab tops are nonporous, so they're a safe and healthy choice for preparing food. Porcelain can be installed outside and is equally heat- and frost resistant for homes throughout the country.
Call us today or come in to our showroom to see the many options of Porcelain Slabs for your kitchen, bathroom or wall surfaces.